How to measure your feet and how to choose the right size
We recommend always leaving about 0.5–1.2cm of space in front of your toes.
Check out our size chart below. If you are not sure what your size is, here are 2 ways to find your size.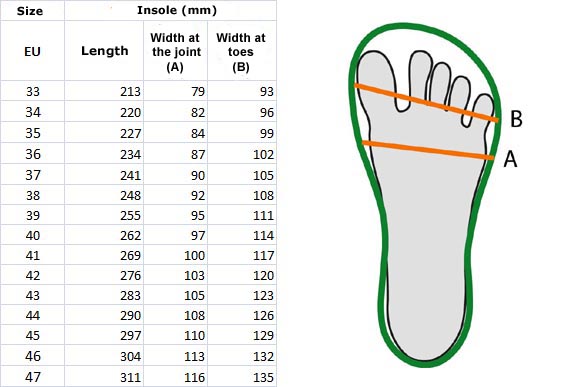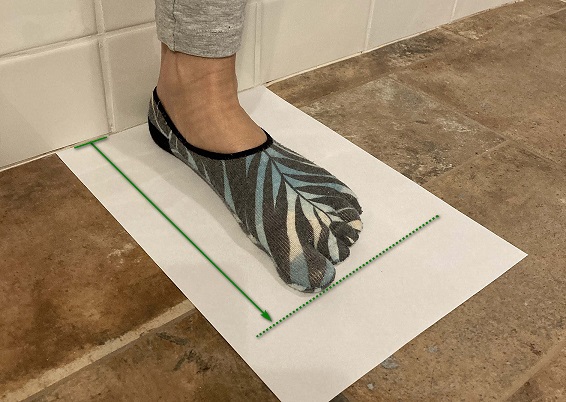 Option #1: Measure your feet
You will need: paper, pen and ruler or measuring tape.
Place the paper on the ground with its edge against the wall.

Step on the paper and press your heel against the wall.

Make a line to mark the end of the longest part of your foot, i.e. the longest toe. Measure the
distance between the edge of the paper and the marked spot. This will give you the length of your
foot. Repeat the steps with your other foot.
Add 0.5 to 1.2 cm to the total length of the foot to give yourself enough space for your toes.
Compare these measurements with the length of our insole and choose the perfect size. If you are
between two sizes, we recommend choosing the larger one.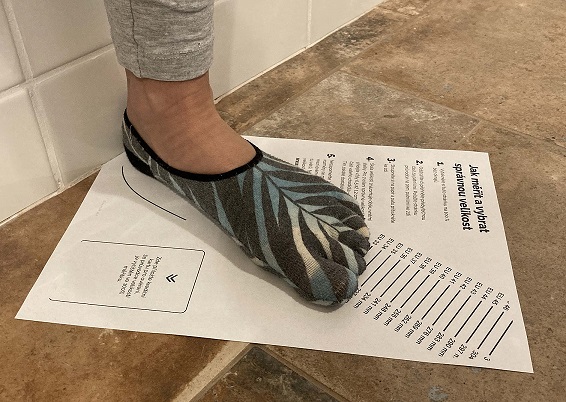 Option #2: Print our size guide in PDF
Download our size guide PDF here and print it 100% borderless. You will find step-by-step instructions on the printout.
Do you need help?
If you need help choosing the right size, don't hesitate to contact us. Please attach photos of your feet on our Size Guide PDF or send us your measurements. We will be happy to help!